A personal update: Reflections on recovery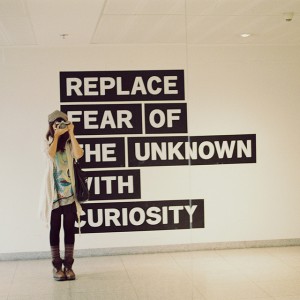 Hello, my awesome readers. I apologize for my sparse posting lately, but I have been adjusting to some life changes, so I thought I would send off  a quick personal update.
As I've written about before, I was forced to take a semester off my undergraduate degree in order to focus on my mental health. It's been about 4 months since I came home from school to start my path to recovery. I'm feeling much better! It seems like forever ago that I was unable to leave the house and I was terrified of my own reflection. And yet, it seems like just yesterday at the same time.
I wouldn't say that I'm 100% recovered, but I have certainly made some noticeable progress. I'm now able to sit in the car without panic, I can go grocery shopping, I'm going running outside now with no anxiety, and I'm even back to socializing. I feel like a completely different person – one who isn't living in constant fear. I finally have control back over my life.
And yet, in the midst of recovery, it is often easy to discount the struggles that brought me here. It's often easy to feel like I've "cured" my mental illness, and I can go back to being "just a regular person." This is a pattern that has plagued my life since I was first thrust into the world of depression a decade ago. When we begin to feel better, it's easy to throw aside our illnesses and pretend like we can go back to living the way we used to live.
This is a trap that I am trying my best not to fall back into. If my previous way of living was so ideal, then how did I end up like this in the first place? This is a question that I have to keep asking myself. Ignoring my mental illness has never benefited me in the past, so I need to stop pretending like it will work in the future.
The panic attacks may have left me for the time being, but my social anxiety is as present as ever. I've become so accustomed to the social phobia that I barely even notice it's there; I think that's where I've gone wrong in the past. I have discounted how difficult it is to be terrified of answering phones and making small talk because I'm so used to those awful feelings. It's normal for me to feel my heart racing and my hands quivering every time someone says "hi" to me on the street. So, I never question it.
But maybe it's time for me to reach to the bottom of my mind and finally overcome this for good. I will probably always live with anxiety, but I don't always have to live in fear of it. It's time for me to embrace my illness instead of fighting with it and ignoring it. I am a social phobe. Answering the phone terrifies me. Making small talk causes me physical pain. Presentations don't just make me nervous, they give me nightmares and they eat away at my psyche.
As I write these words, I let out a sigh of relief. I feel very optimistic about my mental health, for the first time in years.
I hope you don't mind the self-indulgent post for today. Sometimes, I just need to let some thoughts out so there's a little more room up in my head.
I hope that you are all doing well. As always, if you ever want to drop me line, leave a comment or contact me.