Tribesports: When social media meets exercise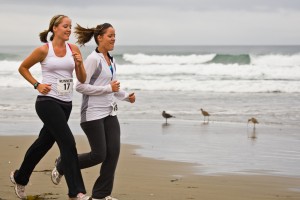 I'm not a real big sports fan. I avoid team sports at all costs, I find the gym to be a scary environment, and I cringe when someone asks me if I "saw the game last night" (what game?). I think my natural aversion to everything sports is at least partly responsible for the fact that I've never been as fit as I'd like to be. I rely on internal motivation to keep myself exercising every day, which is a lot tougher than I'd like it to be. That's why I tried Tribesports – and why I suggest that you give it a try too.
First off, lets get the obvious stuff out of the way. Exercise is good for you. Many studies have explored exercise as an effective treatment for anxiety disorders and life stress. Research suggests that even small amounts of exercise can be beneficial in the treatment of anxiety and other mental illnesses. But this post isn't meant to be a lecture on getting more exercise.
No, today I wanted to explore how I've overcome my natural aversion to organized exercise. See, I don't like joining exercise classes because I find them intimidating, and thanks to my wonderful social anxiety, I'm constantly imagining how idiotic I must look flailing around like a dead fish in a pair of neon red shorts. Exercise classes make me more anxious, which kind of defeats the purpose in my opinion.
But being in a social environment is encouraging. If you've taken intro psych, maybe you've heard of social facilitation, the tendency to perform better on simple tasks when you're surrounded by other people. When you're alone, you can do as much (or as little) exercise as you'd like, and no one will know the difference. But when you're out in public, you know other people are watching you, subtly trying to run just a minute longer than you or lift just a few pounds more than you (or is that just me?).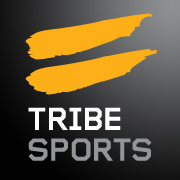 Enter the world of Tribesports. You create a profile, join tribes, engage in athletic challenges, and watch the encouragement roll in…all from the comfort of your home. It's like being part of a network of virtual fitness classes, except you work at your own pace. There are hundreds of tribes to choose from, each with different focuses – from trail running to kickboxing. You can take challenges, like "do 10 push-ups every day for a week" or "run your first 5k".
Tribesports is kind of like Facebook for athletics. You can follow people and watch their progress. Instead of "liking" status updates, you "encourage" activities and progress. Taking a "challenge" is a great way to become accountable for your exercise – all your Tribesports followers are watching to see when you'll be able to hold the bridge for 5 minutes. You even get to level up as you progress with your account. The more challenges you complete, followers you accumulate, and tribes you join, the higher your ranking on the scoreboard.
I'm not usually one to promote individual sites like this one, but honestly Tribesports has renewed my interest in general fitness. Instead of forcing myself to get on the treadmill, I'm now excited to be able to push my athletic limits just to be able to click "Challenge Complete" and see my rankings improve. "Drop and do 15 push-ups right now." You're on!
In our technologically driven society, what could be better than a social media site geared towards exercise? I've already found Tribesports to be more addictive than Facebook . It's a win-win situation – you have another social media site to join, and you're exercising more. Give it a try – there's really nothing to lose.
Have you tried Tribesports before? Tell me what you think! Are you as addicted as I am?